PDL - Petro Drill Logistic
welcome to PDL public website
anywhere, any size & any length
"PDL" will perform and conduct services in anywhere, any size and any length
Client Satisfaction
"PDL" will conquer all limitations and all crossings to satisfy its clients
Safe and Secure
We aim to have safe, secure, incident-free workplace and a goal of zero injuries and zero illness
PDL offers a variety of services: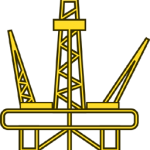 MANAGING DIRECTOR'S STATEMENT
My colleagues and I in PDL provide various oil and gas field Integrated services for successful pipeline and utility installation projects to oil and gas companies and our aim are to do so with the highest quality recognized by the international standards.
We, as PDL Management, strongly follow the under listed objectives in our system to carry out our duties:
Performance quality and satisfaction, of clients in all fields of activity.
Effective promotion of safety to the best of our ability.
Safeguarding our clients' property and assets.
Prevention of human errors in all aspects.
Protection of environment
Personnel Training and Promotion
Our policy in PDL is to pay close attention to interrelationship, experience, competence, skills, quality and reliability of the managers and staff. Continuous improvement is a key issue, and complying with the codes, standards and regulatory requirements are our ambition.
We therefore achieve our objectives by improving and maintaining:
Awareness of quality principles in all activities.
Commitment to achieve the objectives set forth and continuous improvement at all levels of the company.
Measures of communication with each and every client to ensure timely distribution of accurate information.